Sam "Cool Hands" LeCompte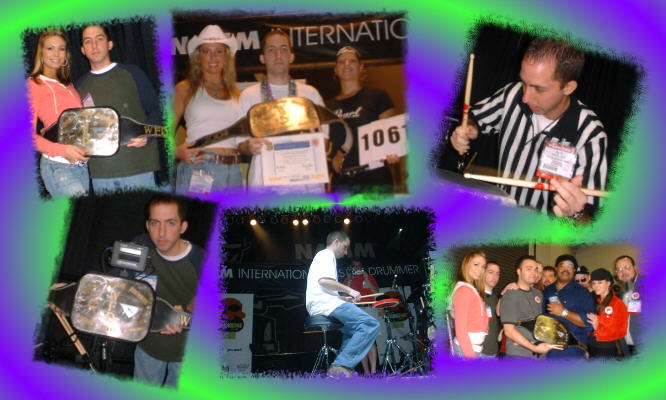 Thibodaux, Louisiana's, Sam LeCompte first met up with the WFD when he competed in and won The Battle of the Hands with a score of 1,061 at the 2004 Summer NAMM Session in Nashville, TN.
Sam currently holds the World's Fastest Hands Record for PARADIDDLES. He set the WORLD RECORD of 1,032 Paradiddles in 60 seconds at the 2005 Winter NAMM Session in Anaheim, CA!

Stats
Hometown: Thibodaux, Louisiana
Height: 5'7"
Weight: 135 lbs.
Years Drumming: 20
Hobbies/Interest: Eating, Spending time with friends and family, & chasing the Girls of WFD!
Years in WFD: Since Summer 2004
Current WFD Records: Paradiddles - 1,032