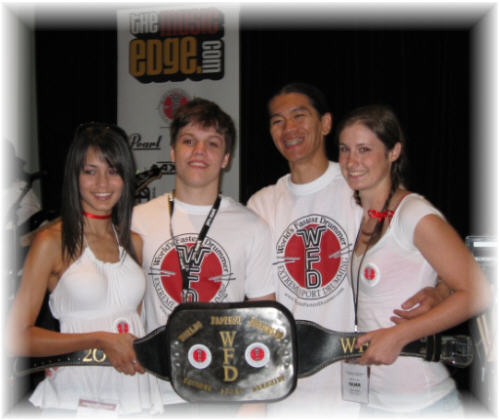 Winners Matt Smith and Hensley Souryavong with the WFD Girls
Photo courtesy of DrumSkillz.com
On its continued quest to find the Worlds Fastest Drummer ®, NAMM International again featured this highly charged Interactive phenomenon at this year's Summer Session in Austin, Texas. The contest consisted of two categories, Battle of the Hands ™ and Battle of the Feet ™. The Preliminary Heats were held July 14th and 15th. Included in the event were technical demonstrations, insight sessions and appearances by WFD Champions and World Record Holders Johnny Rabb (Deana Carter, Tanya Tucker, SheDaisy, Maynard Ferguson), Tim 'The Missile' Yeung (Nile, Hate Eternal, Vital Remains), and Randy Briggs (WFD & DCI Champ).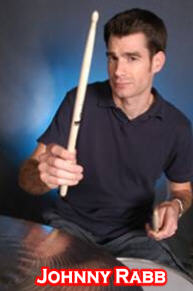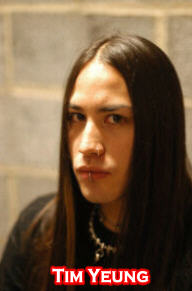 The top ten Fastest Hands and top ten Fastest Feet then competed the WFD World Finals ™, on Sunday, July 16th. This year's Finals event was kicked off by DRUM! magazine's Phil Hood and featured an incredible performance by the Ten Finger Orchestra featuring Paul Allen and WFD World
Champion ™ Johnny Rabb. Also appearing were winners of the Miss WFD Austin 2006 title, Ivy Lynn and Kristin Maverick!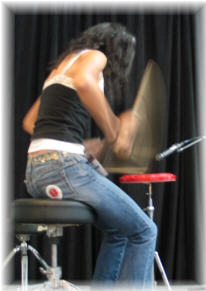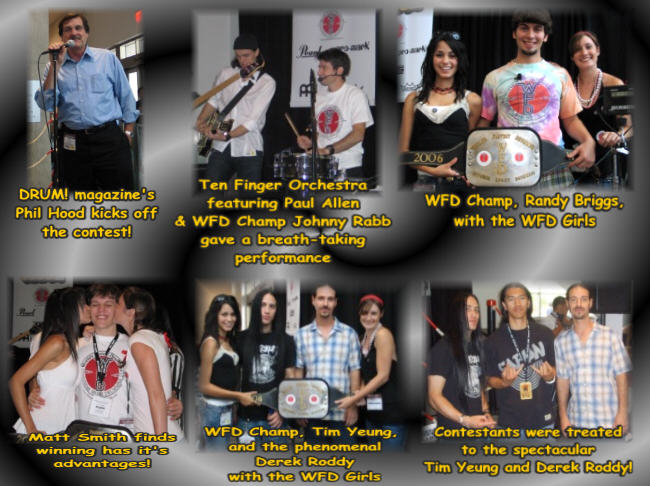 The Battle of the Hands winner was Matt Smith of Flint, Michigan with a score of 1,030 Singles. At only 16 years old, Matt is the youngest WFD World Champion™ to date! Daniel Rice placed second (1,001) while Scott Laborde placed third (911). The Battle of the Feet winner Hensley Souryavong with a score of 774 Singles followed by Tom Miller (720) and Toby Phillips (694).
Over $12,000 in prizes were provided by:









Grand-Prizes for the 2006 Summer Session contest included:
2 Pearl Drum-Sets,
a year supply of Pro Mark drumsticks (with Winner's name),
2 sets of Meinl cymbals,
Axis LongBoard 'A' Double Pedal,
and 50 Remo drum heads!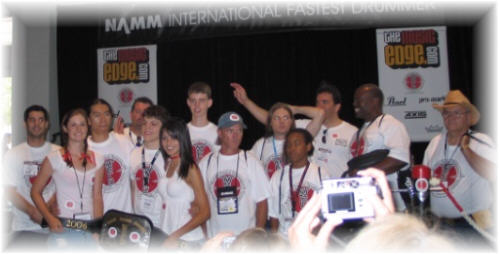 The World's Fastest Drummer contest is sponsored by THE MUSIC EDGE.COM, NAMM's new teen promotional initiative. The World's Fastest Drummer Organization, along with the fine folks at NAMM International recently launched a Fastest Drummer retail participation program called The Music Edge Fastest Drummer Program, and now the contests are taking place at stores all over the World, like Johnson Music Center in Hutchinson, Kansas, George's Drum Shop in Cuyahoga Falls, Ohio, and Sam Ash stores nationwide. Additionally the contests can be found at international locations such as St. John's Music in Canada, Key-WI Music in Germany, Allan's Music in Australia, Tom Lee Music in Hong Kong, Paul Bothner Music in South Africa and Tomsun Trading in the United Arab Emirates. NAMM retailers world-wide now have the opportunity to fully participate in this extremely exciting international event and the store's winner can advance to compete for over $12,000 in Grand Prizes!
The next WFD World Finals is scheduled for NAMM Winter Session in Anaheim, California in January 2007. For more information email Info@WorldsFastestDrummer.com
MORE TO COME!